Mixed Martial Arts Fighter Examinations
Dr. Perry offers physical examinations for amateur and professional athletes in mixed martial arts, muay thai, boxing, wrestling, and other combat sports. Dr. Perry is a physician member of the Oregon Athletic Commission and has served as cageside physician for the Ultimate Fighting Championship (U.F.C.) 102, Strikeforce Portland, and Strikeforce Challengers 8.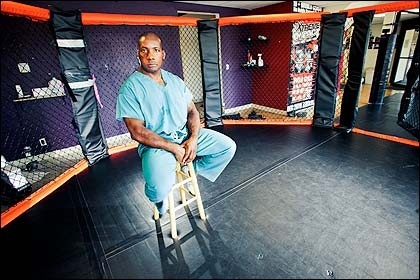 Dr. Perry as featured in the Eugene Weekly Magazine. He practices 10th Planet Brazilian jiu-jitsu at Northwest Training Center and Thai boxing at Big Foot Gym.